School News
The whole of year 5/6 visited SWR yesterday to watch a production called 'Our Day Out'.
Our second 'Active Parents' workout was a huge
success. Phil Seal, an avid fan of all things Kylie and Barbie, got everyone shaking their booty and shaping up for Summer.
We have just been informed by our roving sports reporter Mrs Woolley that our Lions netball team have retained the Gloucestershire County Primary High 5 Netball Championship, which St Mary's won last year.
The children enjoyed using a number of different methods for safely viewing the phenomena of the eclipse.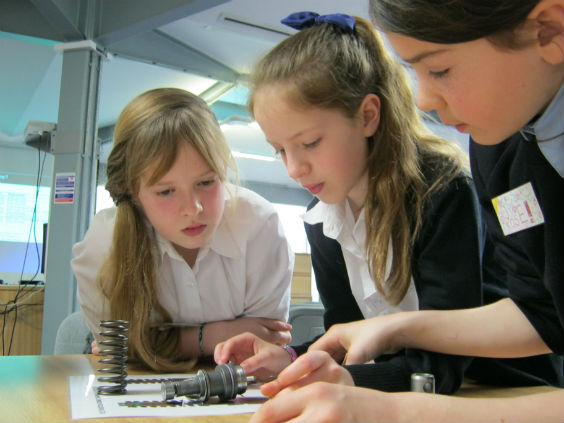 On Wednesday 18th March, after winning the
STEMworks Computer Challenge for Year 6, Rose Pollok Morris, Bibi James and Rebecca Thomas attended a morning at Delphi Diesel , Stonehouse.
On Wednesday EYFS and KS1 children had an amazing opportunity to learn archery.
On Monday we opened our new outdoor classroom in our 'Forest Schools' area.
The Children have had a fantastic, caring day raising money for Comic Relief to help those less fortunate than themselves.
On Friday 6th March John Hegley, the author of Stanley's stick, came to visit KS1 and foundation stage.
Next week, on Thursday 5th March we will be dressing up for World Book Day. This St Mary's tradition encourages children to dress up as their favourite book character.