School News
Year 6 are having a fantastic time on residential at Morfa Bay, despite the lashing rain.
There is only a week to go until the Rugby World Cup kicks off at Twickenham. Why not get into the spirit by entering Mr Welch's Fantasy League?
Last Thursday, the year 5 and 6 children had a brilliant start to their topic this term as they participated in a Greek day.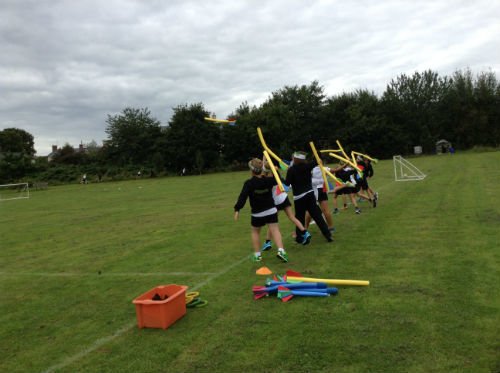 Throughout the day, the children completed a number of tasks and activities to help them understand some more about the Ancient Greeks, who they will be studying during the term. They created laurel crowns, 'participated' in a number of events from the very first Olympiad and tasted a range of Greek foods including pita bread, olives, feta cheese and humus.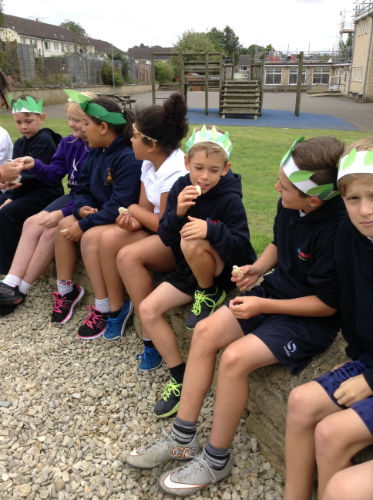 As well as all of this, a large number of children and staff also dressed up as ancient Greeks. There were some incredible costumes and then there was Mr Welch's!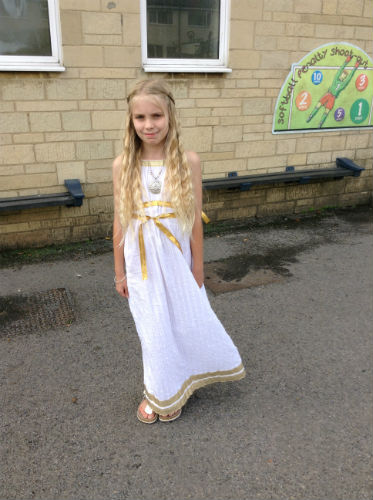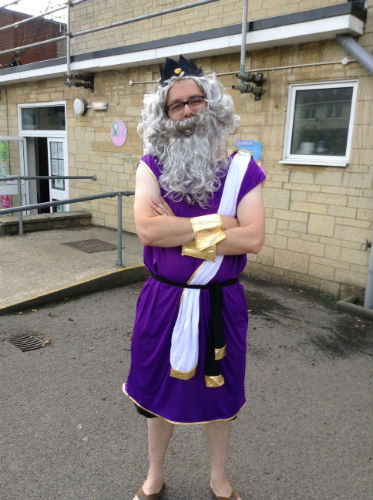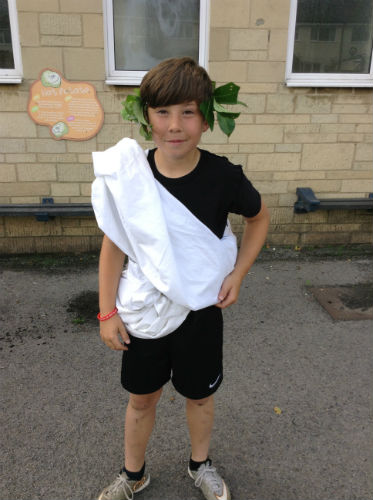 All of the children had a wonderful day - it was great to see so many smiles (when they weren't grimacing after tasting olives, that is).
The children all looked very smart as they started the school year in their new school uniform.
We are pleased to confirm that our school kitchen will re-open on Thursday 3rd September and we will be serving hot school lunches.
If your child would like a hot lunch please logon to ParentPay in the usual way to place an order. If you had already placed an order before the start of term you do not need to do anything more. Alternatively you can provide them with a packed lunch.
Another fantastic job by the PTFA at this year's summer fayre.
Midnight munchies, camp fires, toasted marshmallows, stinky tents and no sleep!!!
Twenty-five students representing St Mary's competed in the Tetbury Woolsack Races today.
They all put a huge amount of energy and enthusiasm into their races and were an absolute credit to the school.
Children from Key Stage 1 joined Hobbs House Bakery celebrating 10 years!