The School Day
Morning
---
Our school day starts as soon as the children walk into school. We have a Breakfast Club for children which starts at 7.45am serving healthy breakfasts. The children line up on the playground where they are greeted with a big smile by their teachers and/or their class teaching assistant, who lead them into school. Our morning session begins at 8.45am in EYFS and KS1 and at 8:50 am in KS2 with a 20 minute playtime in the middle.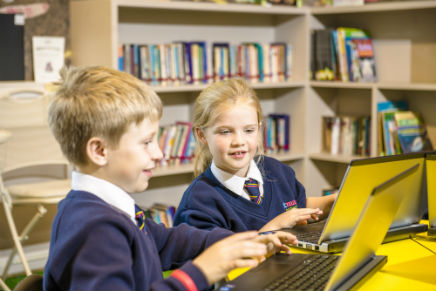 Lunchtimes
---
We have a brand new kitchen serving hot, healthy and nutritious meals. Lunches are served in the school hall from 12.15 for EYFS and KS1 and from 12:30 for KS2. Children are welcome to bring a packed lunch if you would prefer.
Lunchtimes and playtimes are happy at St Mary's. Children are extremely well supported in their play by our staff team. Children can play on our extensive field, (weather permitting) or on our playgrounds and trim trails.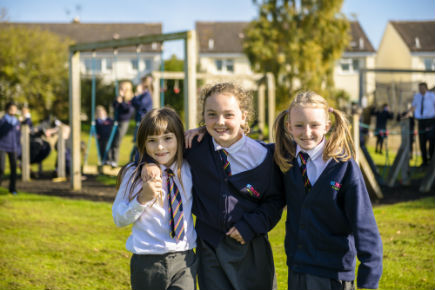 The infant children have a separate playground from the junior children and there are two junior playgrounds; one for Year 5 and 6 and one for Year 3 and 4. Teachers, teaching assistants and play leaders are on hand to play with the children and we have a team of trained and friendly lunchtime supervisors who support the children alongside our inclusion staff.
Afternoons
---
Our afternoon session starts at 1.15pm in EYFS and KS1 and at 1:30pm for KS2. School ends at 3.10pm for the EYFS and KS1 and 3.15pm for KS2. Parents collect their children from the school playground. Many children choose to stay on to do an after school club. St Mary's has a variety of clubs for children to choose from, ranging from art clubs to sports. For working parents there is also an After School Club available which runs from 3.15pm until 5:30pm.
Length of School Week
---
The length of the school week for our EYFS and KS1 children is currently 31 hours and 40 minutes.
The length of the school week for our KS2 children is 32 hours and 5 minutes.
The Government White Paper 2022 advises that all maintained schools should provide 32.5 hours a week for all children. We are currently reviewing this and further information will follow.