Our School Council
St Mary's School Council is the pupils' voice of the school.
The School Council is made up of two caring, curious and courageous children from each year group - Years 1-6.
Mr Walters helps run the meetings and makes sure that the children's ideas are listened to by school leaders. These meetings allow the children to have a greater sense of belonging and ownership in what happens in our school and local community.
The aim is for the children to represent their peers and bring forward their views to improve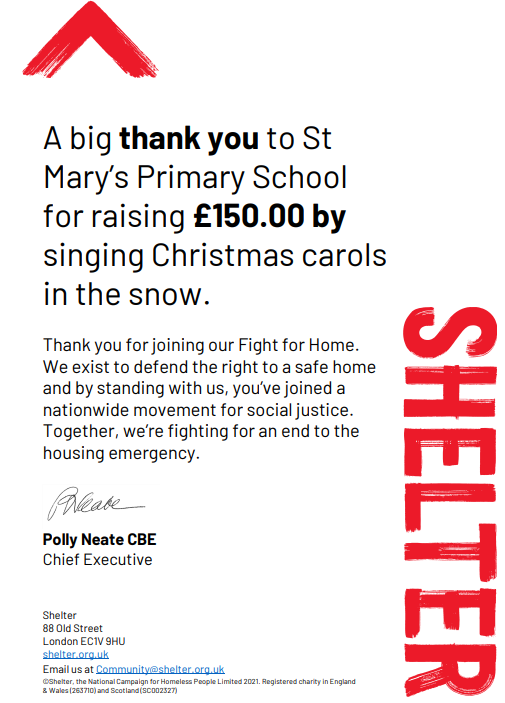 the school and its grounds whilst making learning engaging and fun. They also plan events to raise money for the school and for charities.
This year, we are using an online system to support our school council called 'Smart School Councils.'
The system is designed to enhance the traditional format of a school council system within a primary school.
Unlike a traditional school council, Smart School Councils believe that every child should have the opportunity to vote, and their voice should be heard.
After meeting with the core School Council group, teachers are sent an online voting tool where all children are provided with an opportunity to vote after discussing a question in groups.
The data is then fed back and, working like a democracy, the whole school will make decisions together rather than two children from each year group.
This year the children have voted on a range of questions from deciding what to wear for World Book Day, selecting hymns during the festive period and deciding the location for a new, donated bench.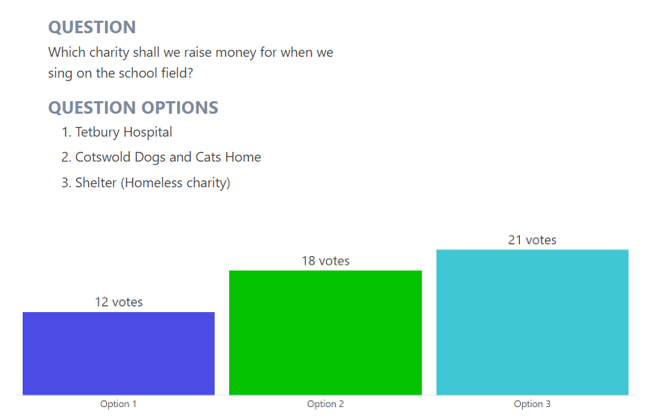 Here the children were voting for their preferred charity to raise money for whilst singing on the school field.
Please see our School Council Noticeboard in school for all the latest news.