School News
Due to the weather conditions the school will be closed on Monday 11th December.
Today was a sad day. We said goodbye to the moustaches that had been grown by some of our male members of staff.
Luckily, they were in the safe hands of Ginny, who nobly volunteered to use the clippers.
We achieved our target of raising £100 for the charity and we must say a huge WELL DONE to Mr Foster, Mr Hainsworth, Mr Knight and Mr Malpass for being great sports andgetting on board to grow their facial hair!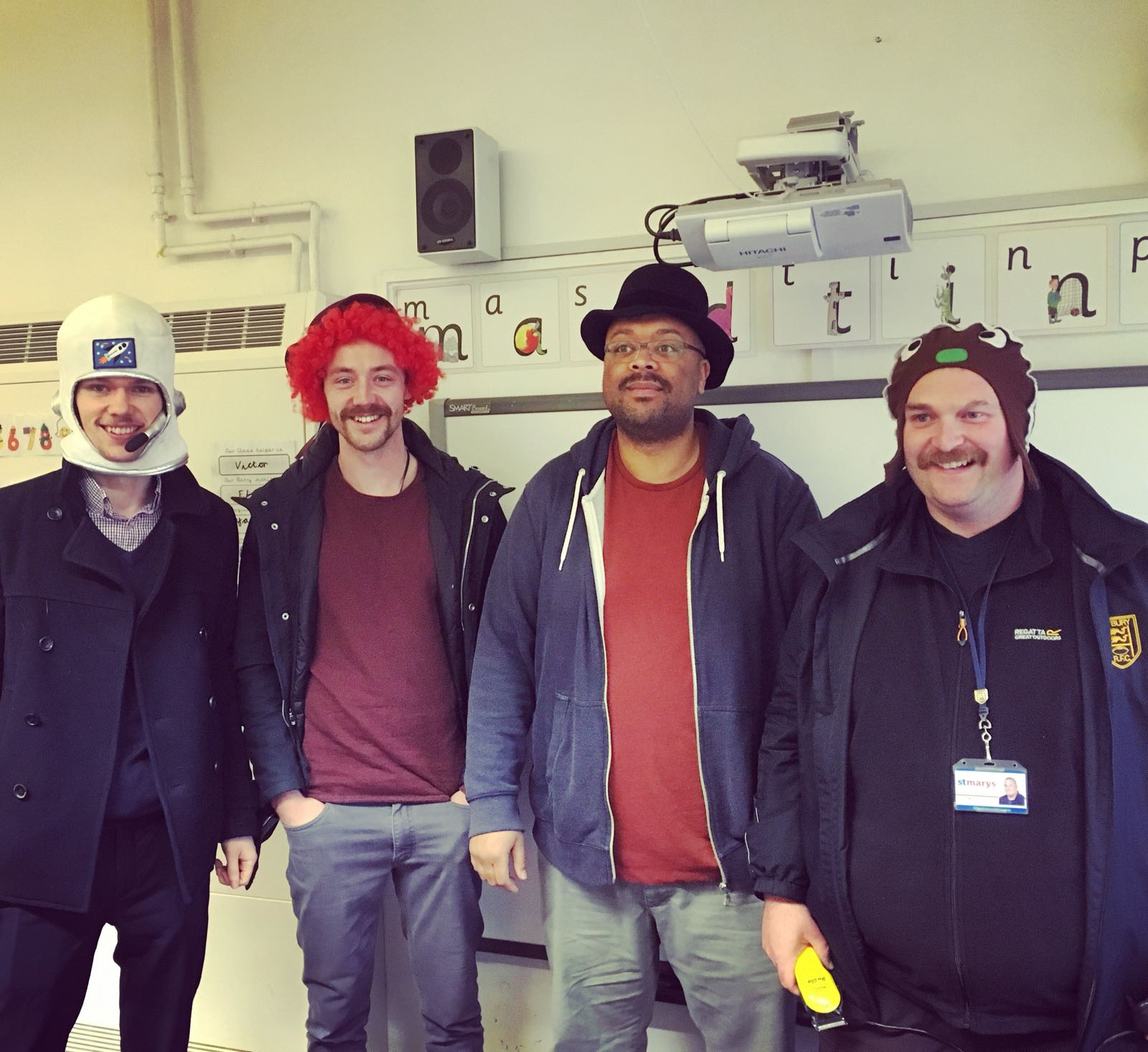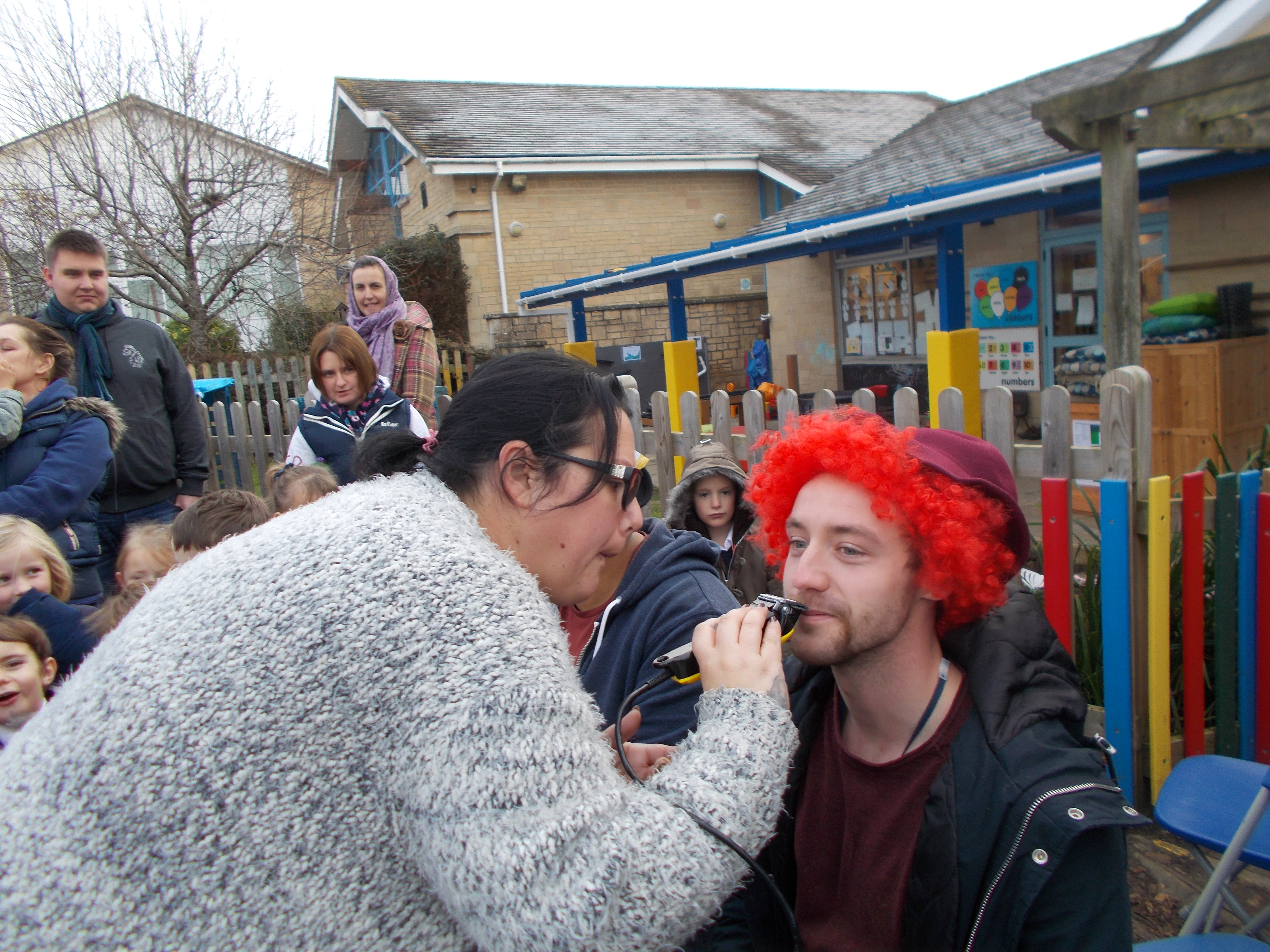 We are seeing spots before our eyes!
Today, we came to school dressed in a spotty theme to raise money for Children In Need. There were sooo many great outfits!
We also held our ST MARYS 'SPOTACULAR' BAKE OFF.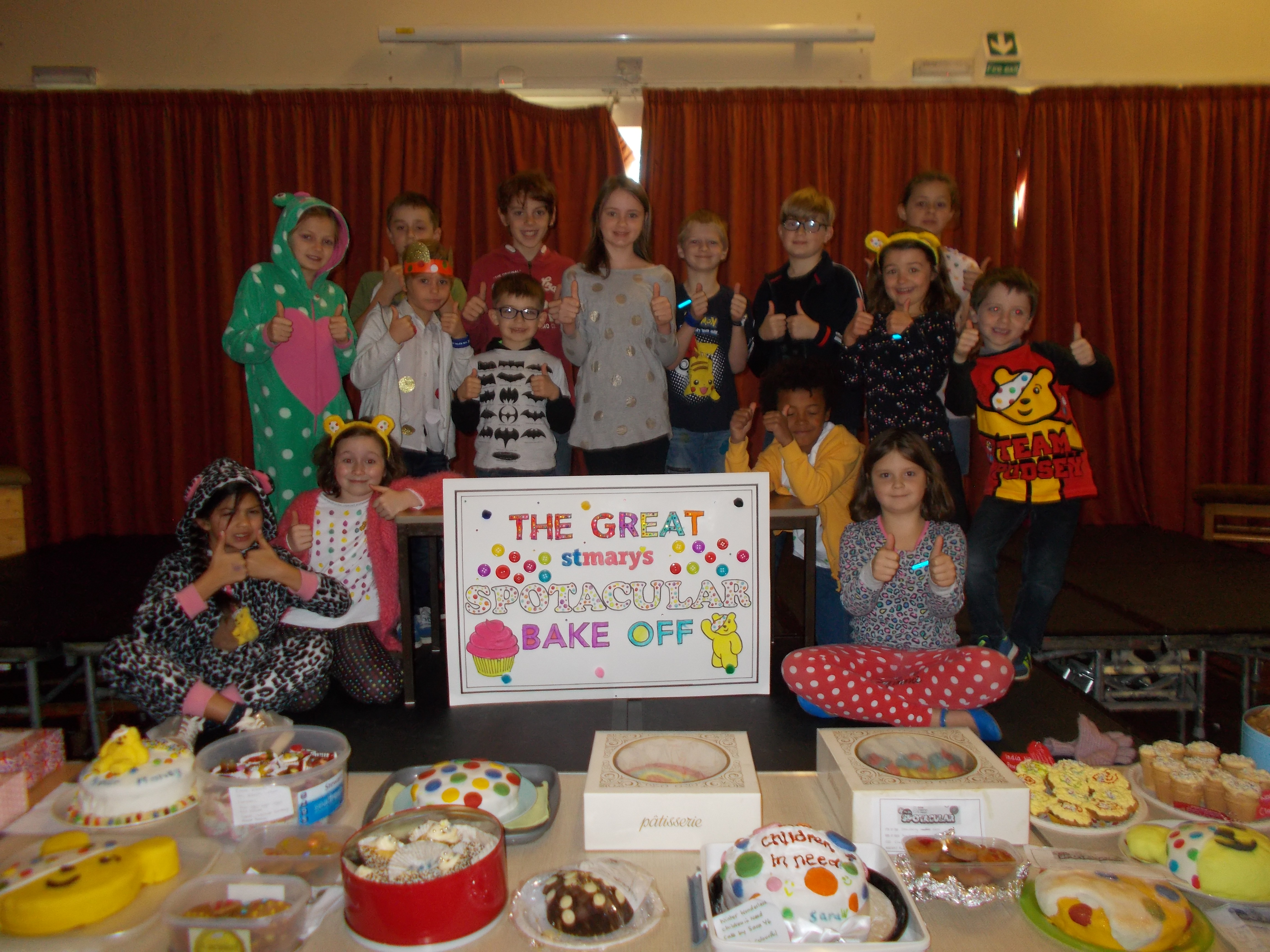 We were overwhelmed by the amount of effort and time you had all put in to entering the bake off. We were so impressed with the cupcakes, 3D cakes, biscuits, cupcakes and cakes. We have a very creative community that we are proud to be a part of.
THANK YOU from the bottom of our hearts. We are hoping to raise a lot of money this year for Children in Need, so please do pop along after school and buy some of the amazing cakes.
The School Council
Year 1 children have been commemorating Remembrance Day by making their own leaf poppy. You can just about see the middle of the poppy peeking out.
We would like to say a HUGH THANK YOU to the Coventry Building Society for their donation of £1,676.88.
Did someone say Tom Percival? Did someone yell Alexis Deacon? Oh yes they did and we were there, in the flesh to meet these inspirational authors!
Excitement filled the minibus as some of the KS1 children headed to Cheltenham for the Literature Festival and it wasn't just because Miss Jackson was driving!
We listened to our favourite authors telling stories and watched how they illustrated their works. Then it was our turn. Tom Percival showed us how to create expression with eyebrows and how to draw flying socks! We also designed our own story stones to use when creating new stories.
Alexis Deacon (not Alex!) the author of Beegu, taught us how to draw wacky animals from simple shapes. We had such fun! We even showed him a photo of Mrs May dressed as Beegu - he thought this was fantastic!
What a way to spend a Tuesday.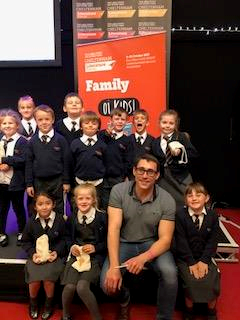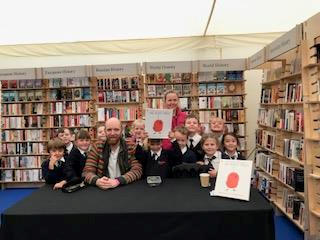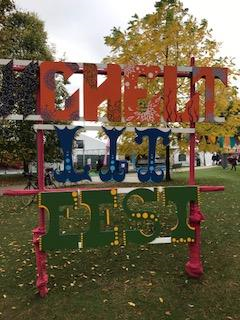 What a super day today has been!
Tom McLoughlin, author of The Story Machine came into school to visit the children and talk about being an author and illustrator. We were all amazed by his talents and he has inspired us to believe that anyone can illustrate!
Tom spoke with the children in Y2 (who have been using his book in their English and Topic learning) and popped in to see the Y1 children. Some fo the Y6 children met him at lunchtime and loved hearing him read an extract from one his books.
At the end of the day, Tom spoke to the whole school about being an author with dyslexia. What an inspiration to us all.
Thanks for coming in Tom.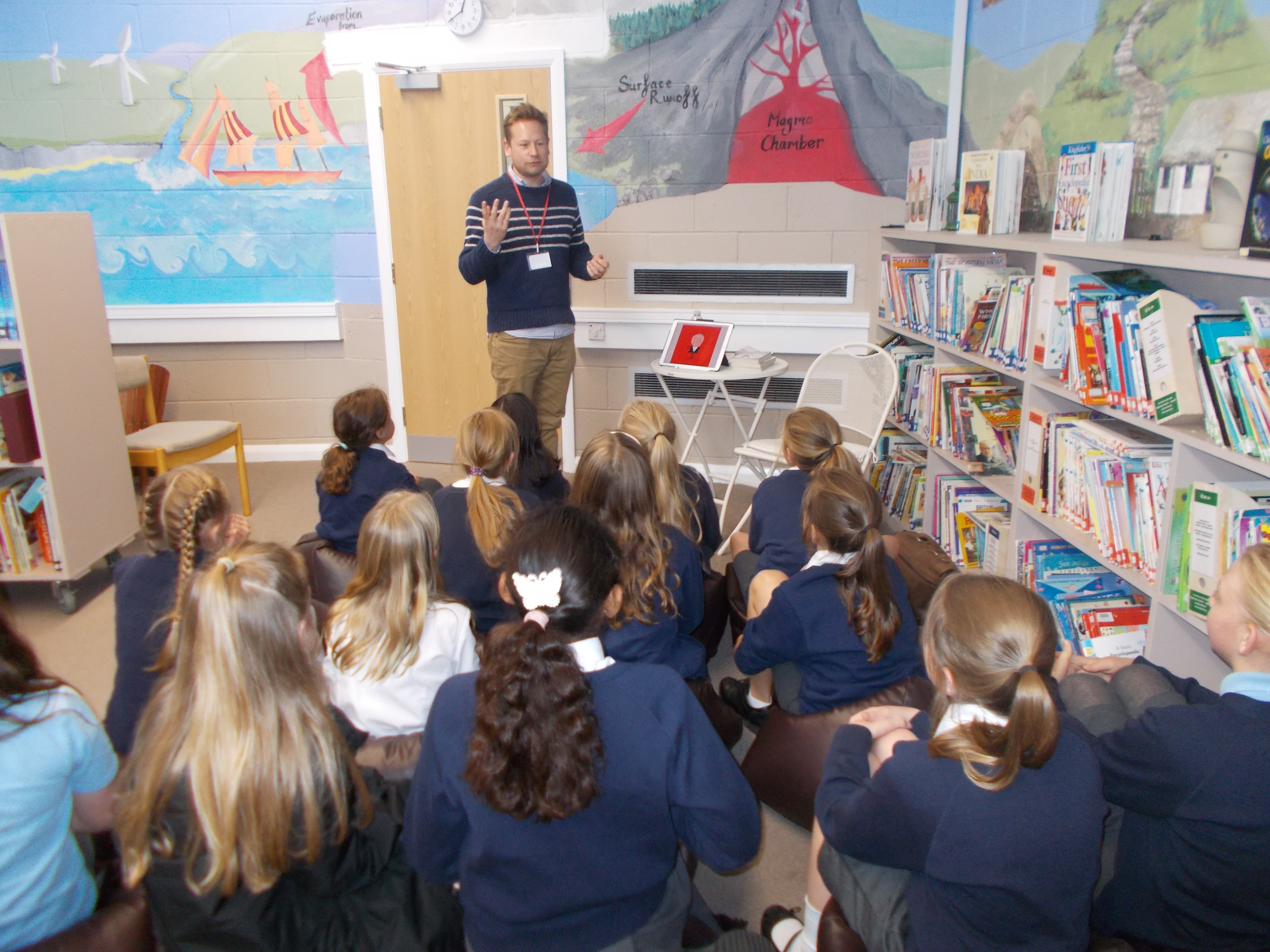 A huge thank you to the fantastic group of 26 parents and 19 children who came to help with the work day on Sunday.
Thank you to all those who voted for our school pond project in Tesco's back in May/June raising £5,000. During the summer holidays we used this money to create an amazing new pond.
The day has finally arrived when the Y2 children get to camp in the school grounds.
The tents have been put up, the sausages have been sizzled and the campfire sing song beckons.
The children are having an amazing time and the staff are really looking forward to a good nights sleep!!! (wink wink)