School News
Thank you to all the adults and children of you who gave their time to help at the gardening/work day on Sunday. They achieved a huge amount.
This week we took delivery of 6 fantastic new dining tables which will help us improve our lunchtimes for the children and our team of fantastic Midday Supervisors.
We are bidding to bag a massive cash boost from the Tesco Bags of Help initiative to create a wildlife pond. During May and June you will be able to vote in the Tetbury Tesco store for our project.
KS1 Keysteps Gymnastics
STOP PRESS! Medals for our girls!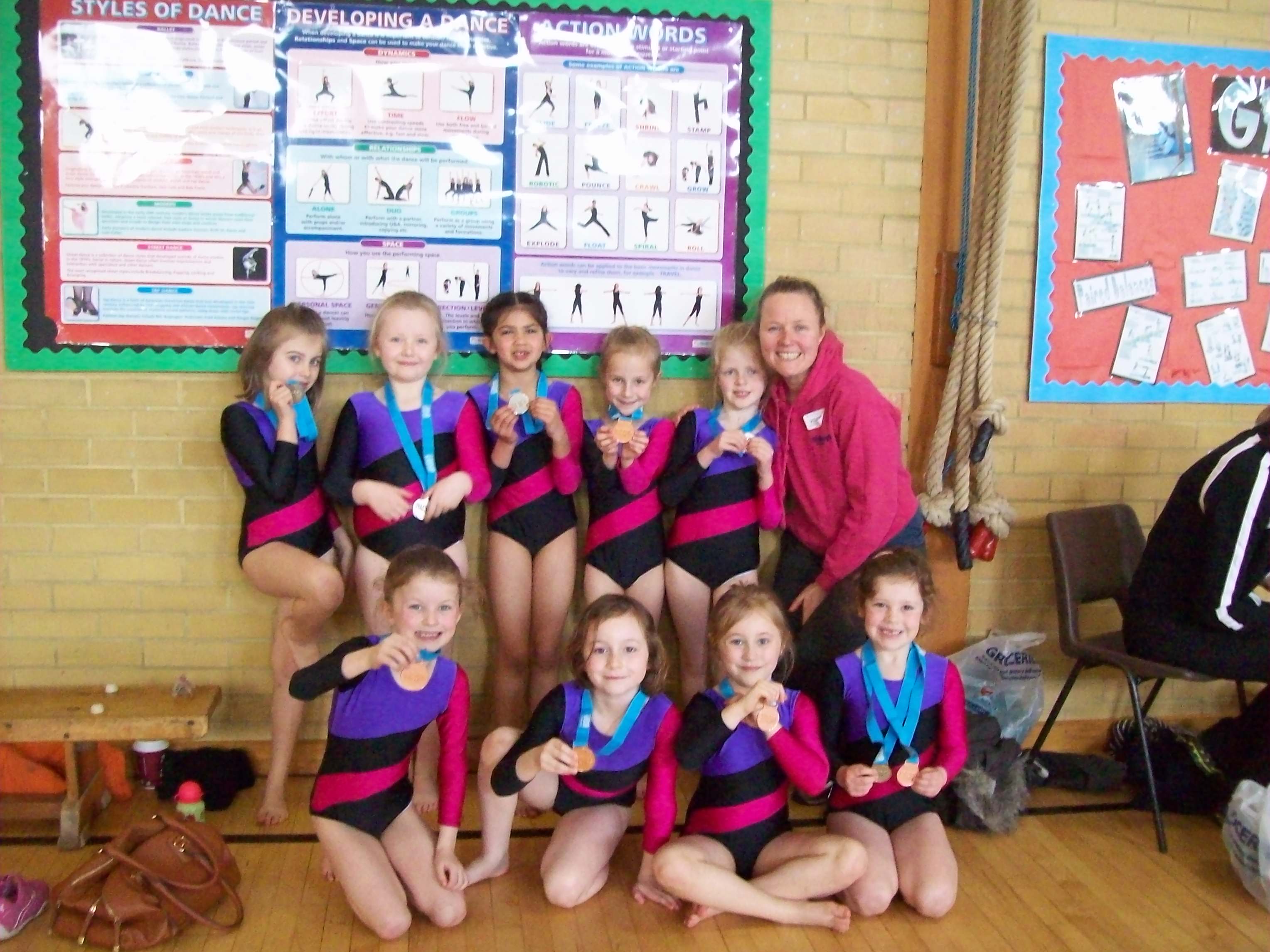 On Wednesday, Miss Jackson took some of the KS1 gymnasts to a Keysteps Competition at Kingshill School in Cirencester. Ten teams took part and we are very pleased to announce that our teams came second and third and received a silver and bronze medal.
Our superstar of the competition was Leia Stokvis who came 3rd overall in the competition. A MASSIVE well done to Leia.
We are super duper proud of our KS1 Team. They were amazing!
A special mention goes to Emily Payne and Olivia Pearson who have coached the team over the last two weeks during lunchtimes. Both girls, showed passion and excellent leadership skills and without their support, guidance and expertise we may not have come back to St Marys with our hands full!
THANK YOU EMILY AND OLIVIA.
We are very excited to announce that we are currently recruiting for our brand new After School Club - ready to start from early next term.
On Thursday 26th January, 12 children from Years 3 and 4 competed in the annual Key Steps Gymnastics Competition.
We were delighted to receive £200 worth of book vouchers from the Yellow-Lighted Bookshop and their customers this week.
What a treat to see snow this morning. The children were given slightly longer playtimes this morning so they could enjoy this rare event.
We are excited to share that we are putting plans forward for an After School Club onsite at St Marys. Our aim is to be up and running from September 2017. Watch this space for more details.