School News
A huge thank you to Tetbury Community Choir for the uplifting concert they held on October 17th.
Wednesday 10th October is World Mental Health Day.
Tetbury Community Choir are hosting a concert to raise money for the newly refurbished school hall.
We would like to invite all parents and children who are looking for a Reception place at school in September 2019 to our Open Day on Wednesday 17th October.
Komodo Summer Maths Challenge - Our school has been given a unique code to enter onto the Komodo website so that you can access these practice sessions completely free of charge.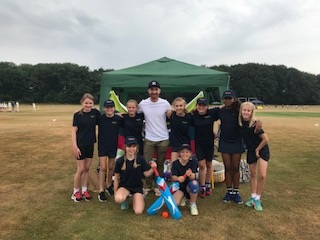 What a day Thursday was for our girls cricket team!
We travelled to Failand in Somerset to take part in the Regional Kwik Cricket Finals playing other county winners from Dorset, Hampshire, The Isle of Wight and more. So many people showed us great support. Tom Smith, who plays cricket for Gloucestershire, came along to support us and gave us some fab tips and Able and Cole provided us with yummy fruit for the day and Vita Coco sent us some coconut water too!
The girls showed great determination and strength throughout all of their matches and won all games in the morning to reach the finals. The final match was tough and the girls were tested. Both teams played magnificently and are delighted to announce that we came second in the Regional Final competition and came home wearing silver medals.
We are the first sports team from St Mary's to reach a Regional Final.
Girls, you have done us proud and brought tears to our eyes with your solidarity and grace as a team. You have all grown so much and you have a special bond.
BE PROUD OF YOURSELVES AND ALWAYS BELIEVE.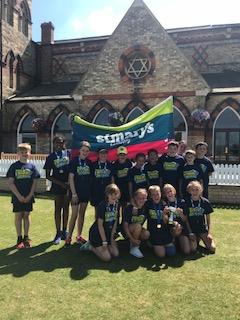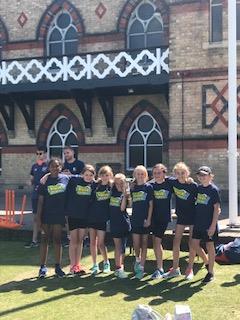 Congratulations to our amazing cricket teams who played in the County Finals at Cheltenham College.
Please come along to our summer fayre - Friday 22nd June 3:30pm to 6pm. Everyone welcome. Children can come in non-school uniform on Friday in exchange for a tombola prize.
What a week it was last week!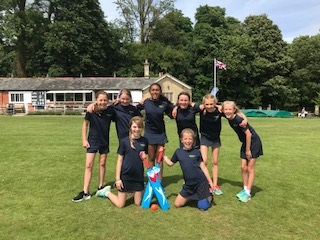 We are very proud to announce that we have two cricket teams through to the County Finals at Cheltenham College this Friday.
After lots of nail-biting moments, smashing sixes and brilliant teamwork both the Mixed Y5/6 team and the Girls Y5/6 team are through to the next stage.
All children showed great sportsmanship, spirit and positive energy at Cirencester Cricket Club. Adults from Rodborough Primary School also commented how caring and supportive our children were of their teams and loved hearing the positive comments from St Mary's.
Wishing you all the best for this Friday - we know you can do this!
Stay strong, believe in yourselves and enjoy the day.
Bring the goosebumps and butterflies :)