Tetbury Fiesta Donation
We were delighted to be presented with a cheque for £300 from this year's Tetbury Fiesta.
Malcolm Philby presented the cheque, a lovely Christmas present, to Mrs Woolley and a group of pupils.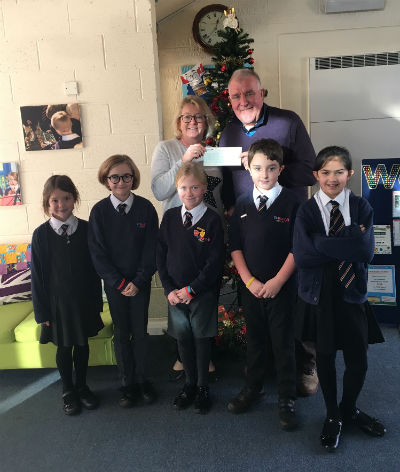 Tetbury Fiesta, now operating under the new name of Tetfest, will return in 2019 providing family entertainment and giving local bands and musicians an opportunity to showcase their talents. Tetfest 2019 will take place on Saturday 13th July and tickets will be on sale from January, @tetfest.