School News
We are looking forward to starting the new school year on Monday 6th Septmember and to welcoming our new families who are joining us in Reception and other year groups.
This letter explains the arrangements for returning to school on 6th September.
---
The school office will be open between 9am and 3pm on Thursday 2nd September and Friday 3rd September if you have any questions about the new school term. Please ring us on 01666 502275 to speak to us or email us via This email address is being protected from spambots. You need JavaScript enabled to view it.
The government is clear in its intention for every school to be part of a family of schools in a strong multi academy trust. They believe that strong MATs are the best structure to enable schools and teachers to deliver consistently good outcomes for pupils.
---
The Governors of St. Mary's C of E Primary School are keen to ensure that St. Mary's does not become isolated and that we become part of this changing landscape for schools. We are fortunate in that we have the Corinium Education Trust locally and we have been in discussions with their CEO Chiquita Henson and Graham Russell, the Chair of the Trust about joining their MAT.
Letters & Meetings
The letters below are part of start of a consultation process with staff, parents and the wider community.
Consultation Letter to Parents
There will be a TEAMS meeting for parents on Monday 28th June at 6pm to discuss this further. Parents should have recieved an invite to this meeting from the school. If you haven't recieved this invitation please email the school at This email address is being protected from spambots. You need JavaScript enabled to view it.
Consultation Letter to Community
A meeting for members of the community will be held online at 6pm on Wednesday 30th June to discuss the proposal further. Please email This email address is being protected from spambots. You need JavaScript enabled to view it. for a link to this meeting.
Questions
If you have any questions about this consultation please email This email address is being protected from spambots. You need JavaScript enabled to view it. and they will be answer annoymously at our parent and community meetings.
21st June to 30th June is World Wellbeing Week and we are supporting this by selling Happy Hippos.
---
Each Happy Hippo purchased will enable a child in Africa to have 30 pieces of fruit.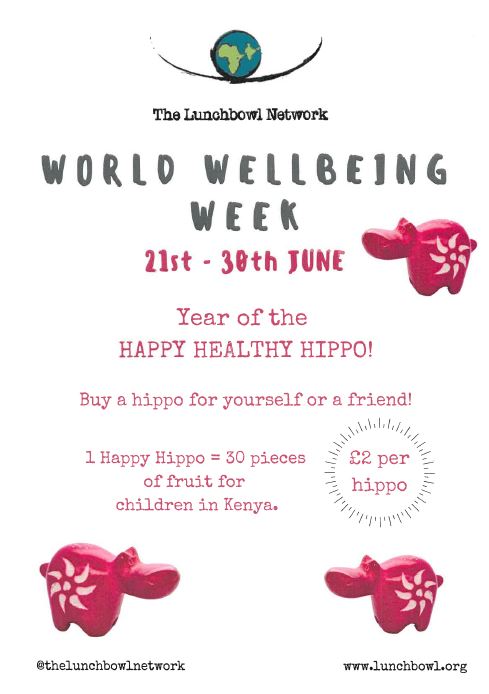 Year 2 children went down to St Mary's church to look at wildlife that was living in the churchyard.
---
We counted all the mini beasts as part of the Love Your Burial Ground week and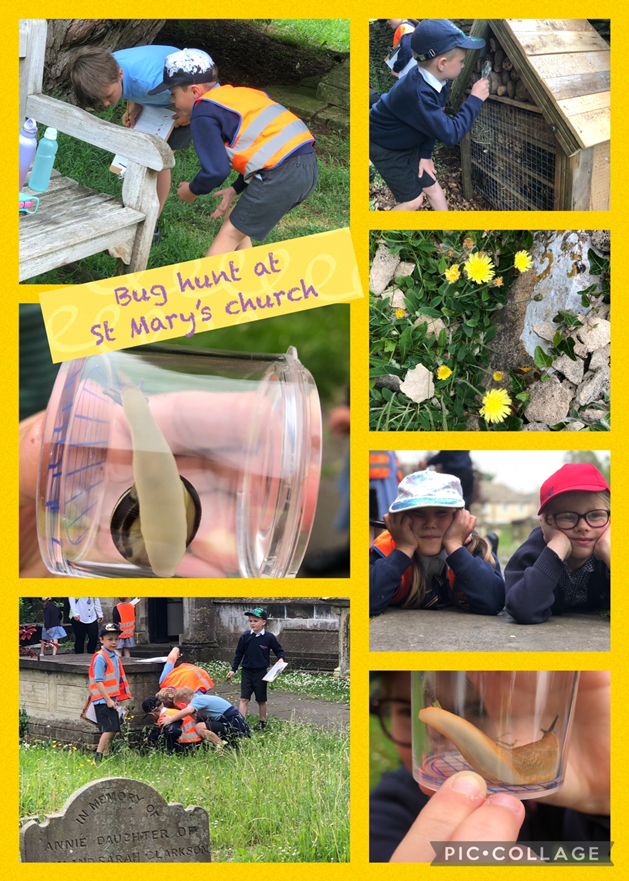 the churches Count On Nature Week. All the children were well behaved and so engrossed in their work that at the end of the morning they had to be dragged away!!
We would like to say a huge thank you to the Tetbury Lions who have donated money to the school for new and exciting books.
---
This funding will enable teachers to buy fascinating new books to support our English and to bring our topics to life across our geography, history, science and other curriculum areas. The books we will be buying will all form part of our Reading Roads over the next year.
We are very grateful for their support.
All books will be purchased from the Yellow Lighted Bookshop in Tetbury.
St Mary's Primary School is a school firmly at the heart of the town of Tetbury, linked with its history and committed to its future as we help the next generation to grow, develop and flourish.
---
Our children are taught in single year group classes and we have extensive buildings, amazing outside spaces including a Forest School, trim trails and a huge field.
We have talented, experienced staff, supportive parents and with the help of the local community we are able to provide the children of Tetbury with the best start to their school life.
If you would like to discuss a place for your child for September 2021 please get in touch with us on 01666 502275. We would love to hear from you.
This year we turned toilet roll holders into amazing book characters.
---
Thank you to everyone who sent in World Book Day characters. It was great to see the variety of characters from the different books children have enjoyed reading. ​
​We were delighted by the creativity shown and the attention to detail that had gone into all of the entries. ​
​It was so difficult to pick a winner from each year group and I was given a really difficult job to do. ​
​Well done to everyone – you all did incredibly well but the following are the winners I have chosen….​
​Mrs Woolley.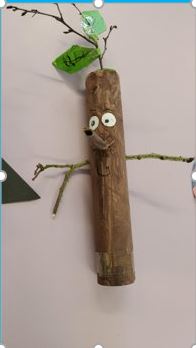 Stick Man by Jack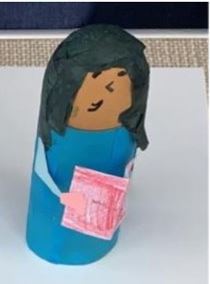 Matilda by Eliza
Horton by Casey
The Lonley Kitten by Maja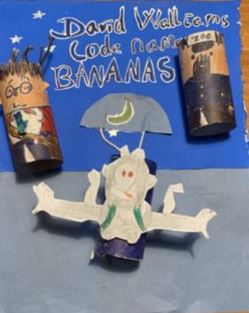 Code Name Bananas by Elsa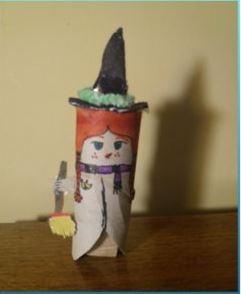 The Worst Witch by Sophie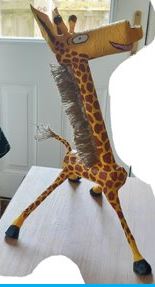 Giraffes Can't Dance by Jason
This half term, Saturday 13th - Sunday 21st February, St Mary's PTFA are organising a Tetbury Love Trail window display for everyone to enjoy on their daily walk.
---
We invite you all to decorate a front facing window with the theme of ❤️LOVE❤️.
This could be: Love for your family, friends and animals, love for our amazing NHS and school staff who are working so hard to support us, love for our beautiful Tetbury and our environment.
It would be wonderful if as many homes as possible could join in.
Get involved:
❤️Step 1 - email your address to This email address is being protected from spambots. You need JavaScript enabled to view it. to add your home to our Love Trail map.
❤️Step 2 - decorate your window by February 13th (see photos below for inspiration).
❤️Step 3 - Download our FREE map and enjoy the town trail!
❤️Step 4 - Share the ❤️LOVE❤️: Consider making a donation to St. Mary's PTFA to support our wonderful primary school! Click the DONATE button on this page.
Thank you for your support and enjoy the trail,
St. Mary's Primary School PTFA
❤️❤️❤️