First course served from our new kitchen!
Our gleaming new school kitchen opened this week and pupils got a first taste of the menu!
Prior to this term the school had been buying in hot meals which were prepared at another school locally. However the school has been successful in securing funds from the Local Authority and the Diocese to install a brand new kitchen in what was the ICT room.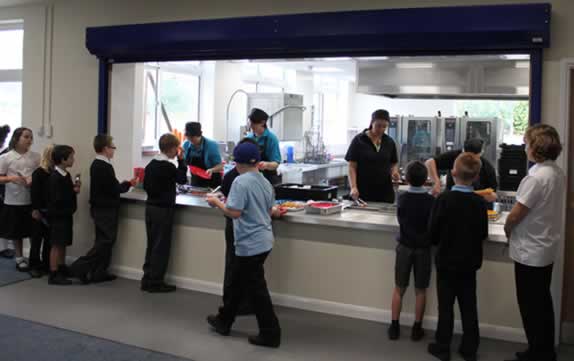 Builders have been working at the school over the summer on quite a tight schedule to get the kitchen up and running. We will still be bringing hot meals in from outside for the first few days of the term but we are hopeful that from Friday 5th September meals will be cooked on site. Mrs Woolley is keen to start using produce from our own allotments and we are looking forward to getting feedback from the children (and staff) on their delicious lunches.