Coronation Mugs and a visit from Town Crier
Our children were delighted to receive King Charles III Coronation mugs, gifted from Tetbury Town Council and presented by the Deputy Mayor Ann Pearce and the Town Crier.
---
In full Town Crier style he read out, to the whole school, an extract of the proclamation from the Coronation.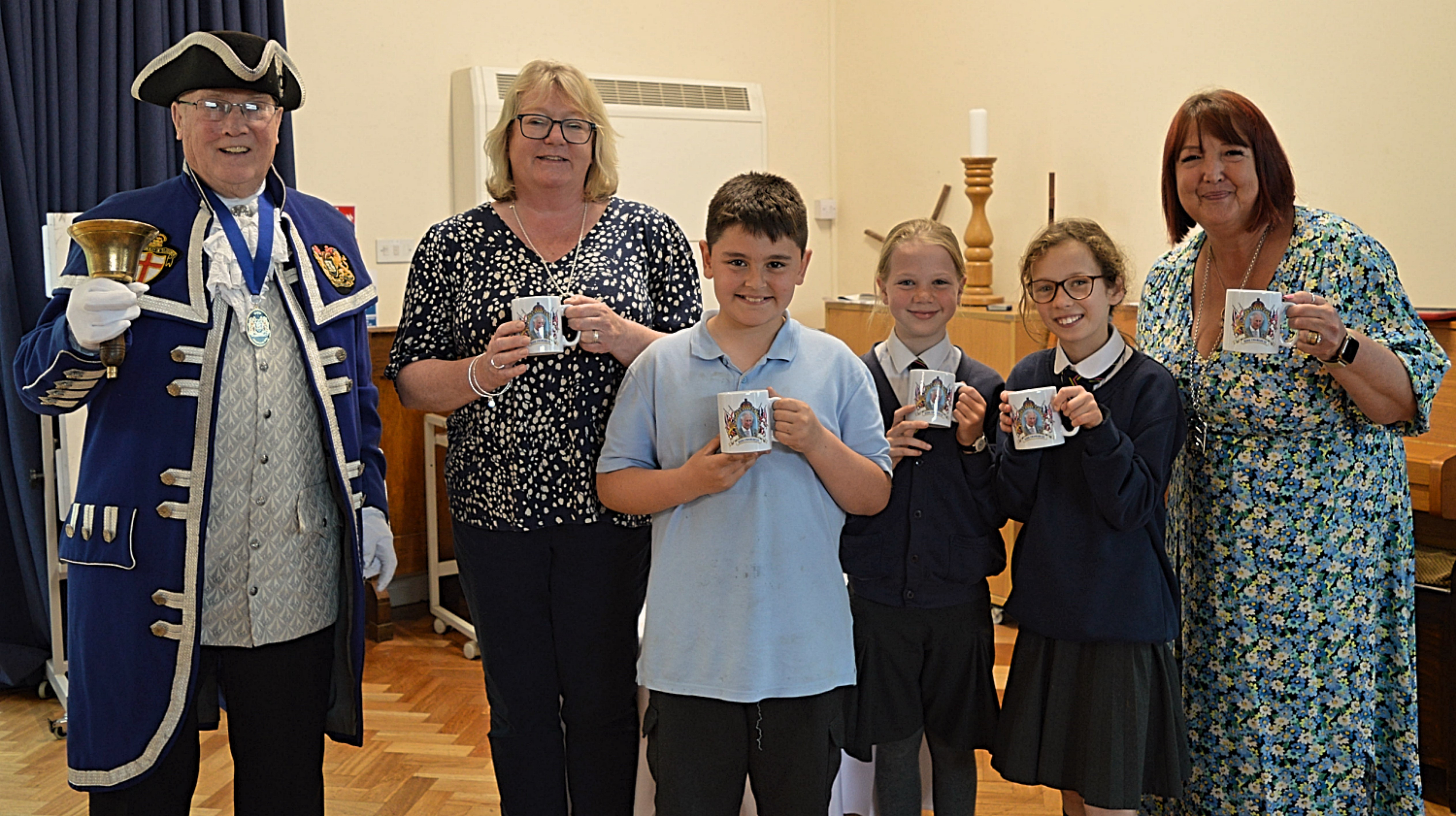 Thank you again to Tetbury Town Council for these commemorative Coronation mugs.