St Mary's smash it!
What a week it was last week!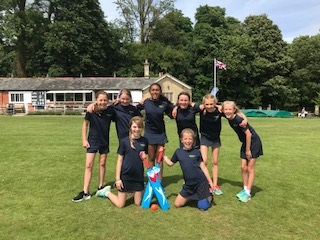 We are very proud to announce that we have two cricket teams through to the County Finals at Cheltenham College this Friday.
After lots of nail-biting moments, smashing sixes and brilliant teamwork both the Mixed Y5/6 team and the Girls Y5/6 team are through to the next stage.
All children showed great sportsmanship, spirit and positive energy at Cirencester Cricket Club. Adults from Rodborough Primary School also commented how caring and supportive our children were of their teams and loved hearing the positive comments from St Mary's.
Wishing you all the best for this Friday - we know you can do this!
Stay strong, believe in yourselves and enjoy the day.
Bring the goosebumps and butterflies :)