Silver and Bronze for our little gymnasts!
KS1 Keysteps Gymnastics
STOP PRESS! Medals for our girls!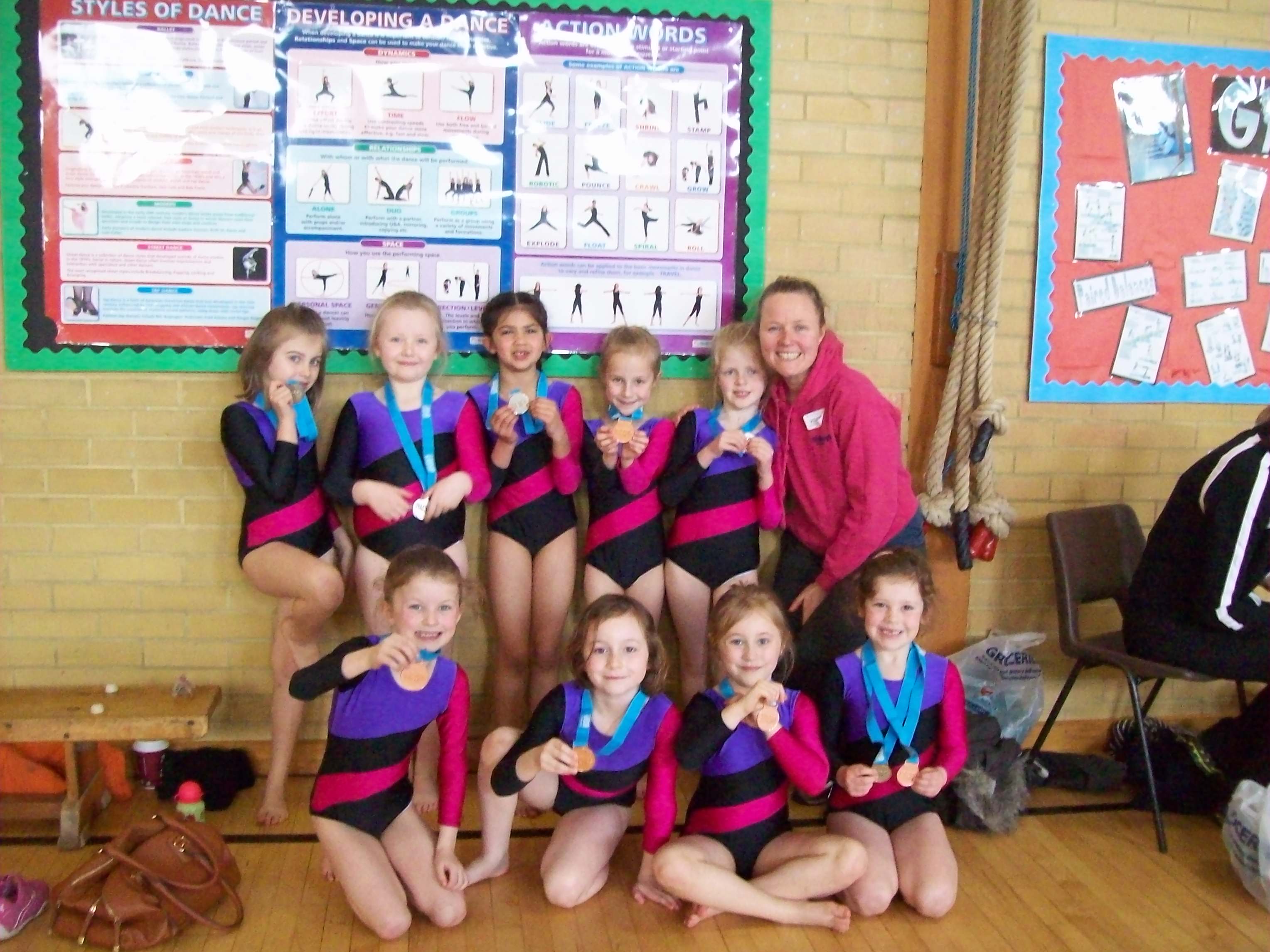 On Wednesday, Miss Jackson took some of the KS1 gymnasts to a Keysteps Competition at Kingshill School in Cirencester. Ten teams took part and we are very pleased to announce that our teams came second and third and received a silver and bronze medal.
Our superstar of the competition was Leia Stokvis who came 3rd overall in the competition. A MASSIVE well done to Leia.
We are super duper proud of our KS1 Team. They were amazing!
A special mention goes to Emily Payne and Olivia Pearson who have coached the team over the last two weeks during lunchtimes. Both girls, showed passion and excellent leadership skills and without their support, guidance and expertise we may not have come back to St Marys with our hands full!
THANK YOU EMILY AND OLIVIA.