Wild Wonder
The Rainforest came to Years 3 and 4.
Not exactly the Rainforest but one of the next best things. Jonathan from Jonathan's Jungle brought several animals that could be found living in the Central American and Amazon Rainforests to help our learning.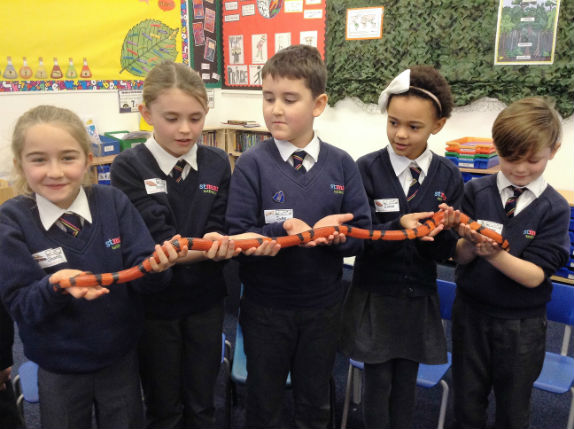 We were able to feel the legs of a millipede (Maisie) as she crawled across our hands, we watched a tarantula (Elvis) showing off his climbing skills, we felt a gecko's velvet back (Yoda) and most of us held Tango (the tangerine Honduran milk snake) and even had a lick on the hand or nose!
It was a fantastic way to learn about the Rainforest and how those fascinating animals are able to survive.
We recommend that you meet the animals for yourself by visiting http://www.jonathansjungleroadshow.co.uk/
Sophie N and Jake (Maple Class)