Our School Council
St Mary's School Council is the pupils' voice of the school.
The members of the School Council are elected from each class from Years 1-6. Miss Jackson helps us run the meetings and makes sure that our ideas are listened to by school leaders. The School Council is made up of children who are caring, curious and courageous. Our meetings allow the children to have a greater sense of belonging and ownership in what happens in our school and local community.
Our aim is to represent our peers and bring forward their views to improve the school and its grounds whilst making learning engaging and fun. We listen to ideas from our peers and enjoy planning events to raise money for the school and for charities.
We hold meetings regularly so that the pupils have a chance to put forward ideas and questions and we also get to have a cup of tea and slice of cake!
Following recent school council elections we have a new School Council for the 15/16 school year led by Jessica C (Chair) and Ajay W (Vice Chair).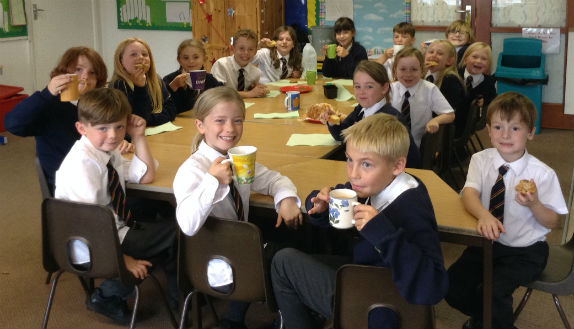 Emily P (Secretary), Phoebe M and Oliver E (PTFA Link) and Sophie N and Logan W (MDSA Link) were voted in for their important roles.
Our first project is under way and amongst all of the clucking of the first meeting, plans are in place for our school chickens! We hope to get the chickens very soon. In the meantime, if you have any good ideas for names, then please let your school councillors know!
Please see our School Council Noticeboard in school for all the latest news.