St Mary's Saplings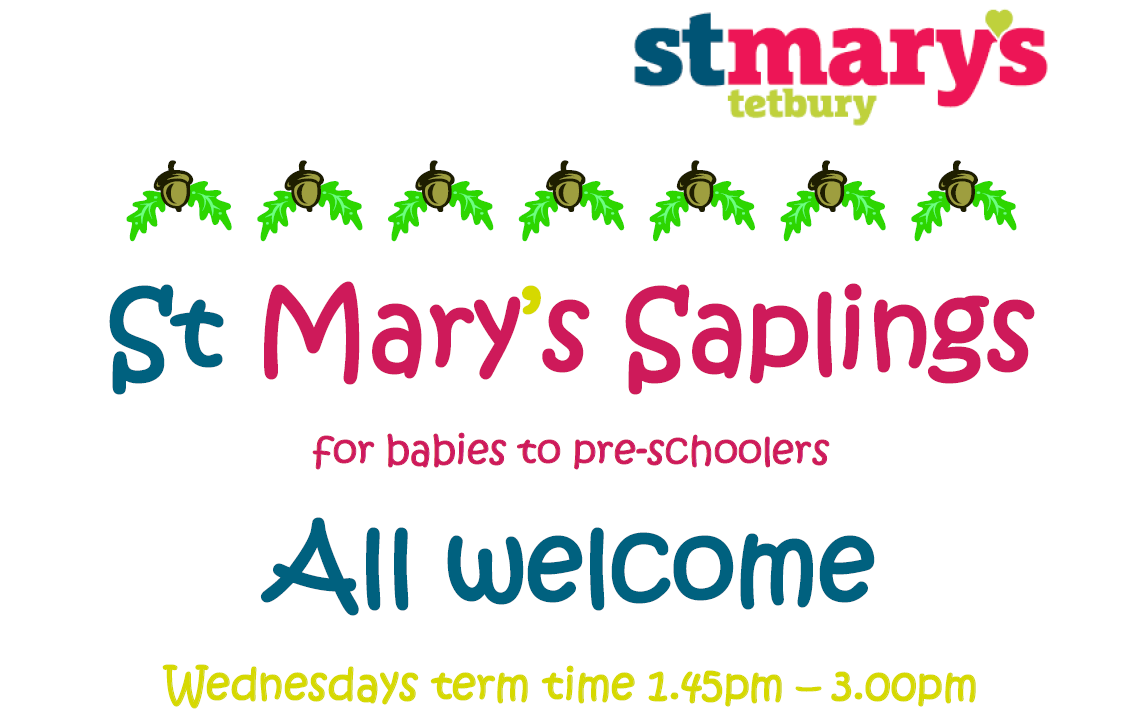 11th September - Free Play
18 September - Messy Play
Come and paint your hands and feet to print onto a large piece of paper for us to display in school or paint with vegetables.
25th September - Free Play
2nd October - Junk Modelling
Make you own junk model car, bus or train. Feel free to bring your own junk or use ours.
9th October - Free Play
16th October - Games
Come and have some fun with the parachute or join in our mini golf adventures.
23rd October - Free Play
At each session there will be a choice of snack and we finish with either singing or an interactive story.
To join us please come to the main school office any time from 1:45pm on Wednesdays.