St Mary's Saplings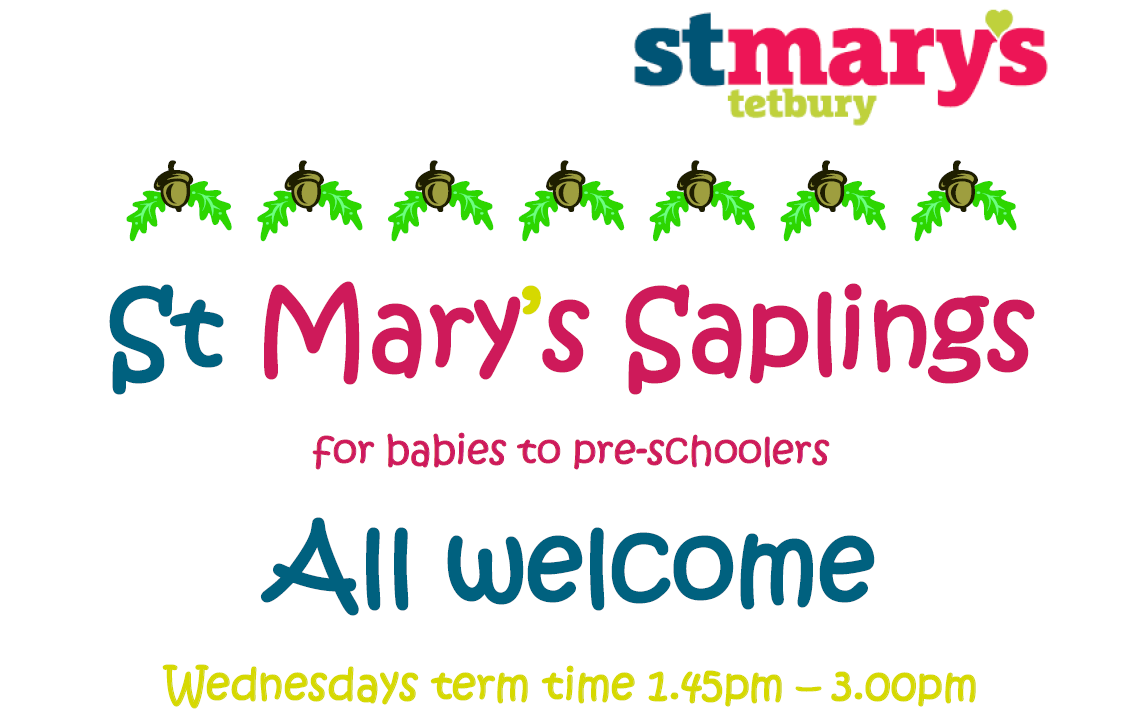 22nd January - Forest School
Come and enjoy the great outdoors in our Forest School area. Please wear wellies and wrap up warm.
29th January - Chinese New Year
Help us celebrate the year of The Rat by making lanterns and Chinese food.
5th February - Free Play
Come and enjoy our free-play session where the choice is yours.
12th February - Valentines Day
Make your family a valentines card and decorate a biscuit for a loved one.
At each session there will be a choice of snack and we finish with either singing or an interactive story.
To join us please come to the main school office any time from 1:45pm on Wednesdays.