St Mary's History Blog
When you've been around for almost 130 years, you have a few stories to tell! This is where we're posting some of St Mary's', and we'd love to hear from others who have stories about the school too. If you have a memory or a photo to share, why not This email address is being protected from spambots. You need JavaScript enabled to view it. to us?
It's 1968... and Mr Dyer's class is singing, playing recorders and violins (not all at once, we presume) at a school concert. They were given a great write-up in The Standard! Sent from Alison Horton who was there... thanks Alison!
You can see a larger version of the image here.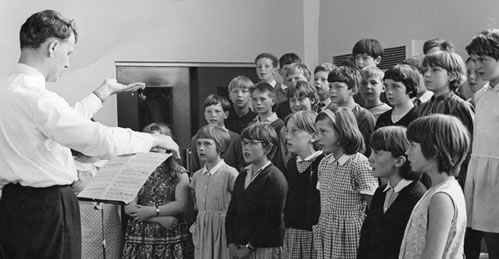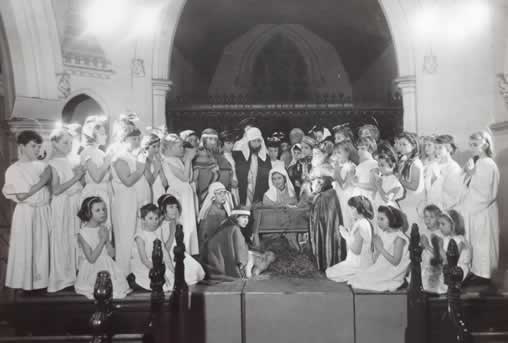 Here's a photo we'd like to date. It's a super shot, photographed in a commercial style you might expect to find in the 50's or 60s. All the angels are looking in towards the crib - except one!
You can see a larger version of the image here.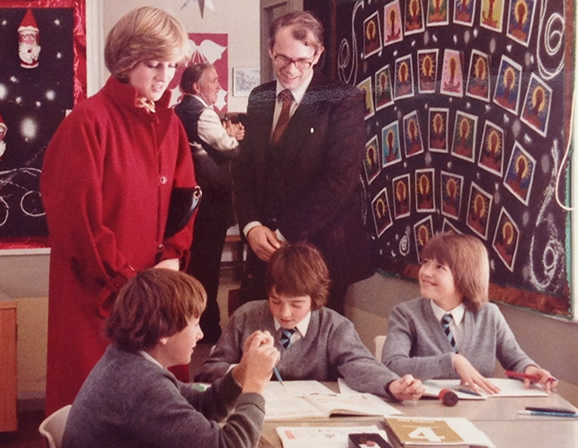 Princess Diana came to visit the school on a snowy day in December. Just the previous evening, Buckingham Palace had announced she was expecting a baby, so there were even more reporters around than usual and security was incredibly tight. The children and staff all had to be in and accounted for two hours before normal school time! The Princess walked around the school visiting classrooms and then joined in with some Christmas carols during assembly.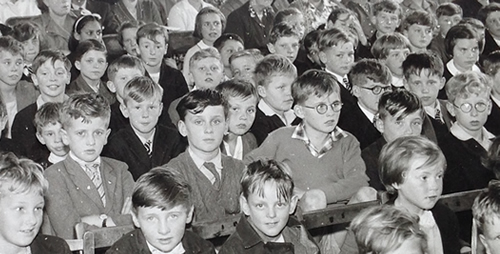 Actually no... it's a prizegiving taking place in Dolphins Hall sometime in the 1950s - when St Mary's was the National School in Charlton Road. But the little round glasses everywhere certainly give it a Hogwarts feel...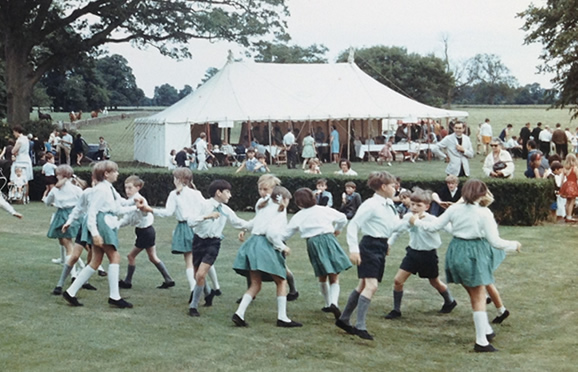 Various schools in the area took part in District Country Dancing which would culminate in a dance in the Market Square at Cirencester. We think our pupils here might possibly be on the Bathurst Estate - have you any ideas? Were you there?