St Mary's Saplings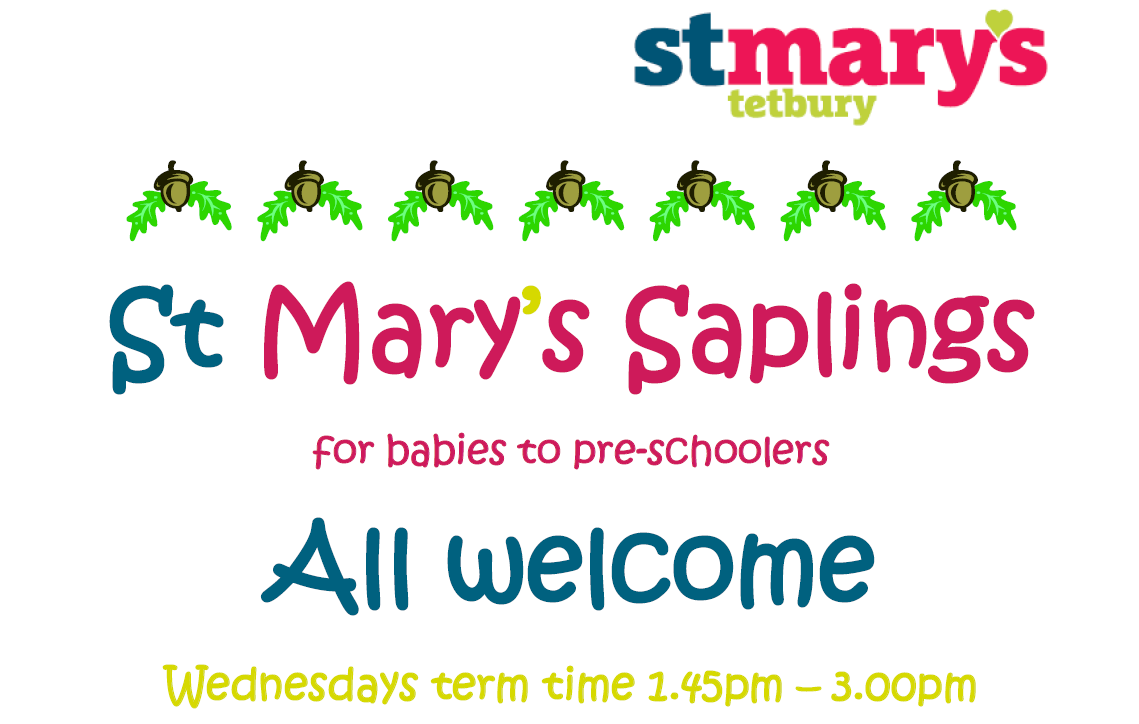 24th April– Weaving
Try your hand at weaving and make a bookmark
1st May – May Day
Make a May Day basket
8th May – Painting Techniques
Come along and try lots of exciting methods of painting
15th May – Outside Fun
Multi sports day (weather permitting)
22nd May – Woolsack Day
Our own mini woolsacks, obstacle courses and outdoor fun
Half Term
5th June – Free Play

12th June – Fathers Day
Cards and salt dough handprint gifts
19th June – Forest School
Den building

26th June – Sports Day
The big kids are having theirs so let's have our own sporting fun!
3rd July – Water Play
Big bubbles, making boats and paddling pools. If it is wet please bring waterproofs and wellies and we will go outside and play in it!
10th July – Free Play
17th July – Teddy Bears Picnic
Our final get together for this year – join us for a Strawberry Tea Party with your favourite bear.
To join us please come to the main school office any time from 1:45pm on Wednesdays.