St Mary's Saplings
Wednesdays 1:45pm - 3pm
(Term Time)
Babies, toddlers and pre-school children are welcome to join us at St Mary's Saplings to explore all aspects of play from indoors to outdoors.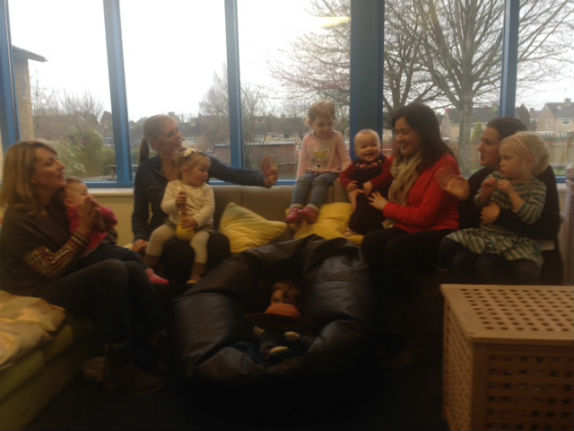 We have lots of fun activities planned for the term.
Wednesday 18th January - Free Play
Come along, have a play.
Wednesday 24th January - Scottish Theme
Wednesday 31st January - Spring Activities
Planting bulbs and making a garden on a plate.
Wednesday 7th February - Valentines Crafts
Making cards and decorating biscuits and cakes.
Wednesday 21st February - Pancake Day
Come and enjoy some pancakes.
Wednesday 28th February - Free Play
Wednesday 7th March - Mother's Day
Crafts and afternoon tea.
Wednesday 14th March - St Patrick's Day
An Irish themed afternoon
Wednesday 21st March - Spring Crafts
Crafts and afternoon tea
Wednesday 28th March - Easter is here!
Easter Egg hunt and Easter crafts.
What the parents say.....
'Emma had great fun in the playground and loved the messy painting. Another good day at Saplings.'
'Loved playing with all the messy things and football.'
'Lovely messy play ideas, great choice of activities'.
'We have loved getting messy and playing in the playground, watching the Reception class.'
To join us please come to the main school office any time from 2pm on Wednesdays.